The Pulse of
SchoolCare

, January 2020
Vaccine Information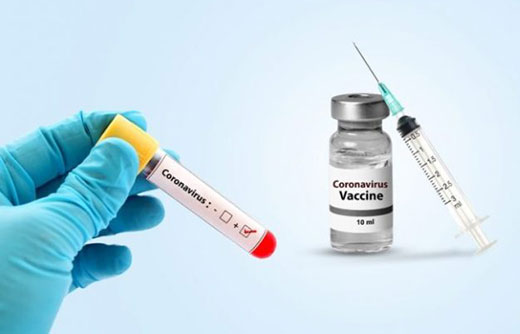 Published December 21, 2020
SchoolCare and Cigna are committed to keeping you informed about the COVID-19 vaccine. The FDA issued an Emergency Use Authorization (EUA) for the Pfizer and a Moderna vaccine.
Early on, the COVID-19 vaccine supply will be limited, with the first doses designated for frontline healthcare workers and residents of long-term care facilities. Over the next three to four months, we anticipate that the vaccine supply will increase significantly and there will be opportunities for more groups to be vaccinated. Here is what else we know…
There is no out-of-pocket cost
There will be no out-of-pocket cost for the vaccine or administration. The vaccine is initially provided by the government. The administration will be paid for by your SchoolCare plan through Cigna medical and pharmacy.
On-site vaccinations are still pending
We are working with vendor partners to understand when and if a vaccine clinic could be held at your worksite. This is dependent on the ability of our vendors being able to obtain and store the vaccine properly. We will continue to keep you informed about options for getting vaccinated in your community as vaccines become available.
We have resources to keep you informed
We anticipate this to be a rapidly evolving situation with more vaccines potentially coming to market along with further guidance from the CDC and FDA. We are committed to frequent communication and will be delivering regular updates to our members. Information will be published on our monthly news page at schoolcare.org. For additional COVID-19 resources, visit the Coronavirus (COVID-19) Information for Individuals and Families Cigna page or the Cigna COVID-19 FAQ.
We are all in this together, so thank you for trusting SchoolCare and Cigna.