The Six Basics of Healthy Living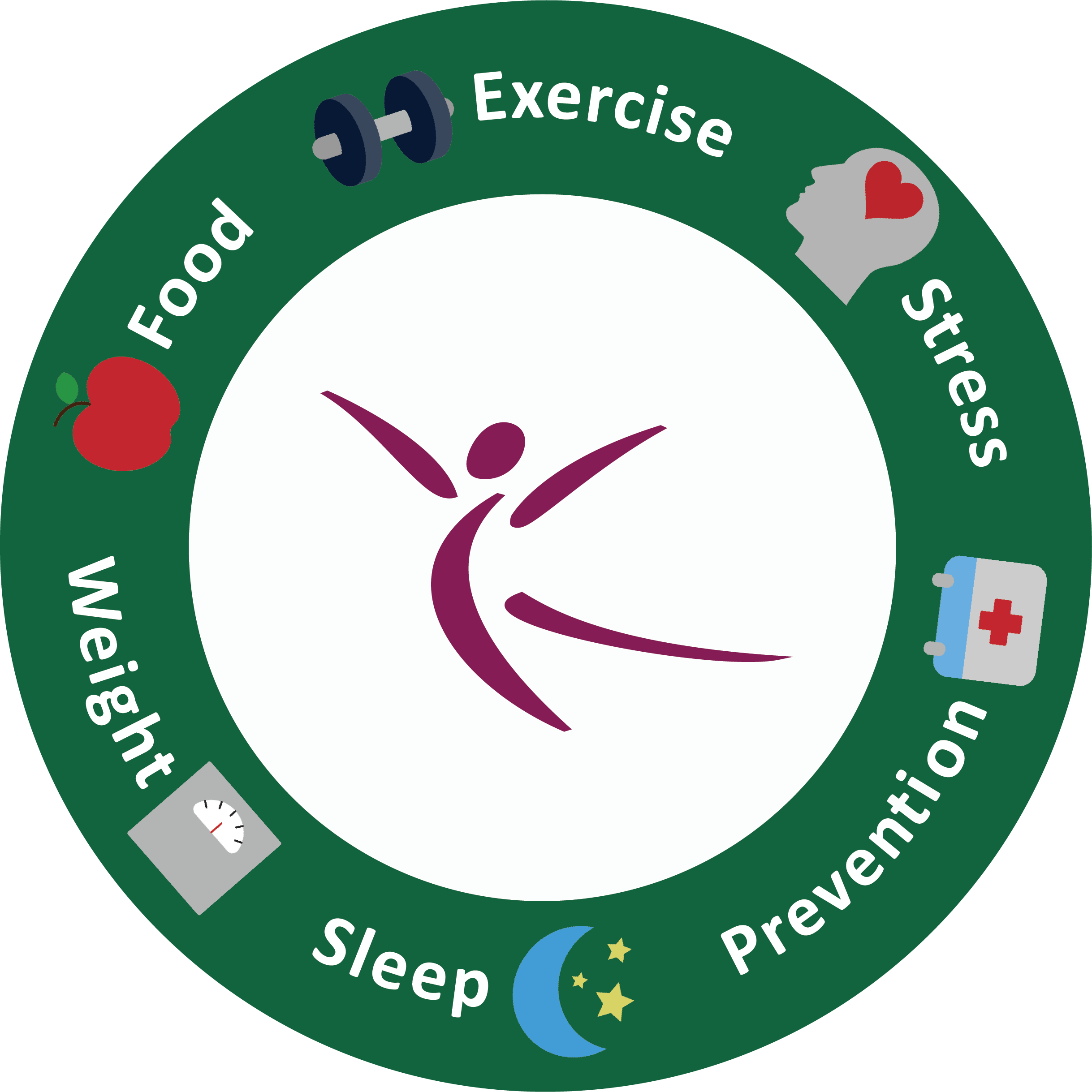 Why Participate?
Our Good For You! Program is built around six basics of healthy living: food, exercise, stress, weight, sleep, and prevention. Through these components, you can explore who you are, connect to wellness and HAVE FUN with your colleagues all while earning CASH!
Good for You! Well-Being Program Login Need Help?
Documents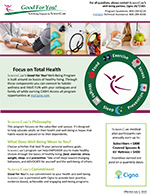 2023-24 GFY! Reward Summary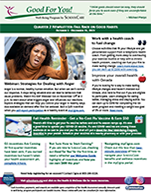 2023-24 Quarter 2 Newsletter
Build Your Path to Well-Being

Health Assessment
To receive cash incentives for participating in the wellness programs the Cigna Health Assessment must be completed annually. Upon Completion incentives will become available.
---
Biometrics
There are three ways to obtain your biometrics (complete between July 1 and June 30):
Ask your physician to order routine labs at your local Quest or LabCorp facility.
Register yourself for an appointment at a Quest Patient Service Center. Your completed labs will automatically be transferred to your myCigna account.
Obtain labs at an alternate location and ask your physician's office to complete the Physician Lab Form.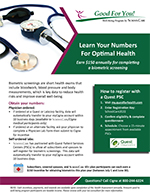 View Biometrics Flyer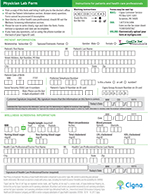 Download Physician Lab Form
---
Preventive Care
Reinforce good health and avoid more serious health problems.
Taking a proactive approach to your health with regular preventive care exams, screenings, and vaccines can help catch problems before they start, and even save lives. Starting in January 2022, you can view recommended and completed services in your myCigna account.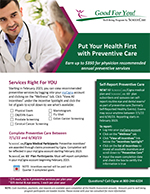 Preventive Care Flyer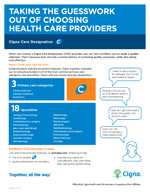 Cigna Care Designation Flyer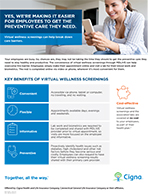 Virtual Wellness Screening Flyer
---
Health Coaching
Take your health to the next level by getting personalized, goal-driven support.
Online: Participate in multi-week online coaching courses that meet you wherever you are on your health journey. Programs available will focus on nutrition, exercise, weight loss, stress management, and much more!
Telephonic: Speak on-on-one with a health professional about setting and achieving your personal wellness goals. Simply call 1-800-244-6224.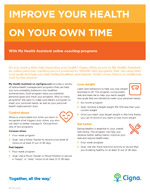 Online Health Coaching Flyer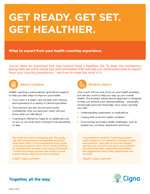 Telephonic Health Coaching Flyer
---
Omada
A lifestyle change program for anyone who might be at risk of type 2 diabetes, hypertension, or high cholesterol.
Get the tools and support you need to build healthy habits that last. Whether you want to lose weight, gain energy, or simply take control of your health, the Omada program is a great resource to help you make healthy changes.
---
Healthy Pregnancies, Healthy Babies
When you're pregnant, your body goes through many changes. Get support during and after your pregnancy to help keep you and your baby healthy.
Case Management
Work with a Case Manager to coordinate care and make progress toward personal goals. Explore a range of topics such as smoking cessation, cancer support, weight loss, stress management, and exercise.
Call Cigna at 800-244-6224 to inquire about these programs.
---
Self-Reported Healthy Events
If you participated in a health and wellness event you can get rewarded for reporting it in your myCigna account. Eligible events include fitness activities, CPR and first aid courses, meditation and more!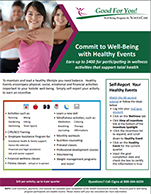 Healthy Event Flyer
---