The Pulse of
SchoolCare

, January 2021
A guide to picking the right doctor in 2021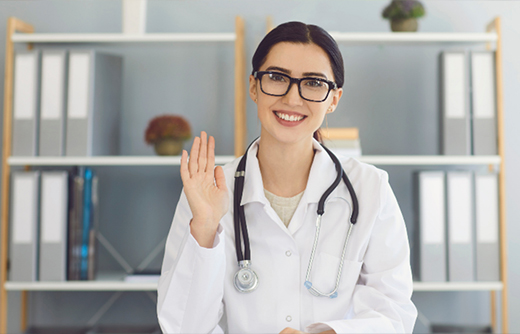 Published January 11, 2021
If you're striving for a new year focused on health and wellness, scheduling an annual check-up might be on your to-do list. Whether you want to strengthen the relationship with your Primary Care Physician (PCP), or searching for a new one this year, here are some things to consider:
Questions to ask when looking for a new doctor
Having a good relationship with your doctor is beneficial to both your mental and physical health. Before you can establish a relationship, you need to pick the right doctor for your personal needs. Here are some things to keep in mind:
Are they in-network? Choosing a provider in your network often saves money. You can find in-network options near you by searching in myCigna.com under Find Care & Costs.

Do you have a chronic health condition? You may be able to identify someone that specializes in that area of expertise. This often helps you learn better ways to manage your condition.

Do they offer virtual visits? Last year accelerated the importance of having telehealth options available for convenience and cost savings. Telehealth can be used to visit providers for non-emergency medical issues and behavioral health visits.
Learn more about picking the right doctor (for you) in this webinar.
3 ways to find a doctor near you
Call on your trusted friends and family members. They may be able to recommend someone they have been happy with and provide more details.

Use myCigna.com to compare cost and patient satisfaction. As a <span class="smallcaps-bold">SchoolCare</span> participant, myCigna is a great way to find an in-network quality provider near you.

Use hospital websites. Often websites will offer more details on their providers available.
Improve communication between you and your doctor
Open communication with your doctor allows the opportunity for a more collaborative approach to your wellness plan. Make the most of each appointment by:
Coming prepared to discuss your goals
Making a list of any questions or concerns you want to address
Ask for a recap at the end of our appointment
NOTE: Preventive care exams and screenings are a great way to set the foundation for health goals. Earn up to $225 this plan year for receiving your physician recommended screenings and exams. Click here to learn more.