The Pulse of
SchoolCare

, December 2021
Tackle Holiday Stress and Defeat the Holiday Blues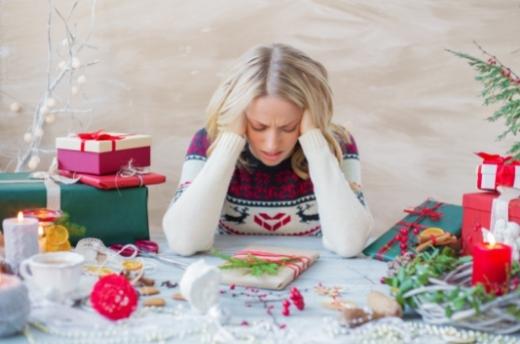 Published December 8, 2021
While generally considered a joyful time, the holidays can cause a lot of emotion that is anything but. Things like health concerns, grief, financial stress, and anxiety can quickly dampen your holiday cheer.
If you find yourself feeling this way during the holidays, you are not alone, and you may be experiencing the Holiday Blues. In a National Alliance for Mental Illness survey 64% of people said they experience the Holiday Blues.
Taking care of your body and mind in the coming weeks can help keep the Holiday Blues at bay.
Tap into your EAP offerings
We recommend the following on-demand Cigna EAP Wellness Webcasts. Watch and report as healthy events for a little extra post-holiday cash in your next Good For You! incentive payment.
No More Humbugs: Emotionally Healthy Holidays: Healthy coping strategies can help you find the joy again.
A Holiday Planning Guide: Take control this year with tips from Cigna's financial expert.
Access Mental Health Support from Home
Virtual mental health care is easier than ever to access with three live options for support from the comfort of your home.
MDLive's virtual behavioral health care provides you the care and attention you'd expect from an in-office visit, but via video chat or phone call. Get started.
Ginger provides real-time support via text with a trained behavioral health coach any time of day, 365 days a year. Download the app.
Talkspace is an online therapy platform that makes it easy and convenient to hold sessions with a licensed behavioral therapist from anywhere, at any time. Learn more.
Eat Well, Stay Active, Get Sleep
With shorter days, it can be difficult to get outside but if you can, bundle up and take a quick lunchtime walk and spend some time outdoors on the weekend. Sun exposure can naturally boost Vitamin D levels and your mood.
Stay Active: Make time for a short walk, in-home exercise or a quick trip to the gym if you have the time.
Make time for yourself: Read a book, do a meditation, partake in a favorite hobby. Even if you can only give yourself 15-30 minutes a day, it's important to set aside regular time to recharge your batteries. It's also important to focus on getting enough sleep each night
Eat healthfully: In-season root vegetables like beets, squashes, potatoes and rutabagas, and fruits like oranges, grapefruits and tangerines can help balance your plate and keep energy levels high to tackle your holiday to-do lists.