The Pulse of
SchoolCare

, January 2021
EAP Wellness Webcasts to help support your goals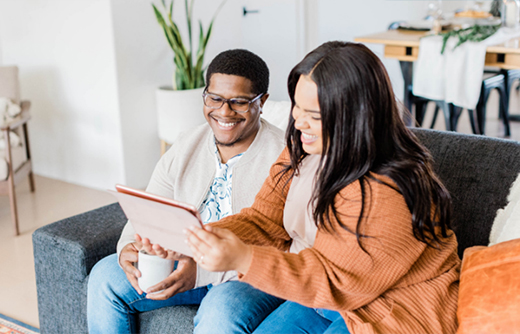 Published January 11, 2021
What are you bringing into 2021? With the buzz of New Year's resolutions in the air, it's a great time to find balance and refocus on what matters to you. Whether your goals are focused on health or financial well-being, you can get a little extra support with the Employee Assistance Program (EAP) Wellness Webcasts.
The Benefits of EAP Webcasts
EAP webcasts offer support for various life challenges. Each seminar is:
Free to

SchoolCare

/Cigna subscribers and their household members
Convenient with on-demand replays available 1 hour after each live presentation
Easily accessed by smartphone, tablet, or computer
Register at Cigna.com/EAPWebcasts to register for a live 1-hour seminar OR watch an on-demand replay at your convenience.
Upcoming 2021 Wellness Webcasts
If you're seeking additional guidance to achieve a New Year's resolution or simply support your well-being, check out these upcoming seminars:
Stress and Your Child. Build resilience as a family with and learn tools to tame stress. (Live seminar on Jan 20th)
A Fresh Look at Healthy Eating. Review strategies to improve eating habits. (Live seminar on Jan 27th)
Beating Burnout. Spot the signs and stop feeling overwhelmed on the job. (Live seminar on Feb 10th)
The Power of Purpose. Uncover clues about your purpose and make it part of life. (Live seminar on Feb 24th)
Financial Setback? Regroup and Rebuild. Get back on a path of financial well-being. (Live seminar on Mar 10th)
Click here to view all upcoming live and on-demand 2021 webcasts.
NOTE: Each live seminar is scheduled for 2 pm EST. On-demand replays are available 1 hour following the live event.
Earn $25 for watching a Wellness Webcast
With Good For You! Wellness programs you can earn cash for self-reporting a health or wellness event in your myCigna.com account. Once logged in, click View my incentives on the homepage then select the Goals tab and scroll down to find the current quarter Healthy Event. Click here to learn more.