The Pulse of
SchoolCare

, June 2022
Finish the Plan Year Healthy and Strong With These Good For You! Incentives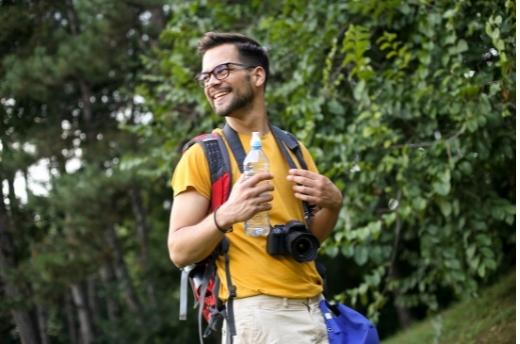 Published June 2, 2022
If you've already maxed out your Good For You! well-being incentive ($800 for subscribers, $400 for spouses and 65+ participants), way to go! Get ready for a new year just around the corner. For those with incentive dollars still available there is time left to earn, whether you have just a little way to go to get over the finish line, or if you want to give your focus on well-being a boost to jumpstart goals for the next plan year.
If you have an annual checkup or another preventive service like a mammogram or prostate cancer screening scheduled with your doctor before the end of June, or if you've had one of these appointments since the beginning of April, you will receive a $75 incentive for each Preventive Care goal completed (up to $300).
Additional ways to earn incentives before the year ends include self-reporting Healthy Events and completing Apps & Activities goals.
Healthy Events
Self-report three healthy events for April 1-June 30 and earn your $75 ($25 for each activity). Go to myCigna.com to report healthy events such as:
Preventive vision and/or dental exam(s)
EAP webinar on-demand or live located here: Cigna Wellness Webcasts
Participating in a 5K running event
CPR/AED training
Meditating regularly
Working out at least 10 times each month
Check out this healthy events flyer for inspiration and more detailed instructions on how to report your healthy events.
Apps & Activities
Use Apps & Activities at myCigna.com, or download the Apps & Activities mobile app, to engage in peer challenges or set up your personal activity goals. Set exercise, nutrition, sleep, mental health, or other goals. Connect the Apps & Activities app to your fitness tracker or manually enter your data. Earn $50 per completed goal, up to eight per year.
This may be tight to squeeze in before the plan year ends, as you can only earn a max of five stars per week and you must complete 20 stars to earn your reward, BUT there are four weeks left, so you can make it happen if you start today.
The good news is, if you start a program but cannot complete it before June 30, your stars roll over. So, keep at your goal and earn your stars to kick the new plan year off with a quick $50 incentive.