The Pulse of
SchoolCare

, October 2021
For Best Flu Prevention, Get Vaccine by the End of October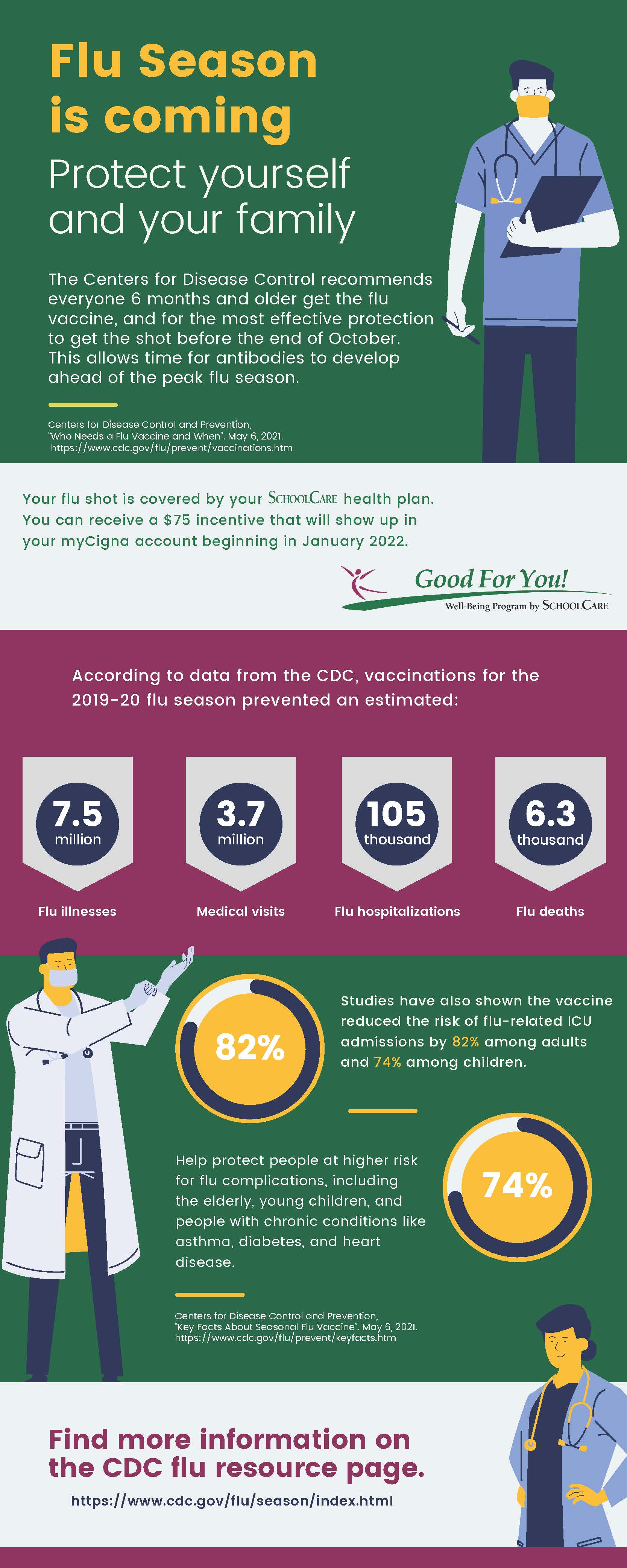 Published October 14, 2021
Receiving the flu vaccine each fall is an important step in protecting your health and the health of your loved ones. It remains highly important to get your vaccine this fall as symptoms of the flu and COVID-19 mirror one another and medical facilities remain challenged by staffing shortages and surges in admissions due to the coronavirus pandemic.
Your flu shot is 100% covered as a preventive service under the SchoolCare medical plan. Employer-hosted flu clinics will be coming to an end in the next few weeks, but you can make an appointment to obtain your shot with your primary care physician or stop into a local pharmacy, like Rite Aid.
Click the infographic for more about the importance of the flu shot and recommendations from the Centers for Disease Control.