The Pulse of
SchoolCare

, March 2022
Jumpstart a Healthier Diet During National Nutrition Month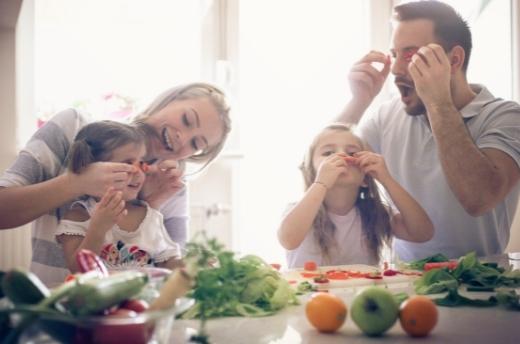 Published March 11, 2022
The Centers for Disease Control reports that 30% of adults over the age of 18 are obese, and more than 35% are diagnosed as overweight based on data from 2020. March is National Nutrition Month – a time to underscore the importance of eating a balanced diet that is robust in fruits and vegetables, whole grains and lean meat. For some, eating a balanced diet comes naturally, but if you need help planning healthy meals or find yourself grabbing fast food or snacks to fuel you when your life gets busy, there are great resources at nutrition.gov to help you learn more. We like the MyPlate plan and the MyPlate Kitchen options to help you determine what to eat and how much, with easy-to-follow healthy recipes.
Get Nutrition Support From Your
SchoolCare

Benefits

There's no time like the present to get started. Use this month as an opportunity to jumpstart a healthier eating plan. From one-on-one support to virtual healthy eating challenges, and specialized programs to make a major lifestyle change, your SchoolCare benefits can meet you where you are to provide extra support.
Talk to a nutritionist – Your

SchoolCare

health insurance covers visits with a nutritionist like a visit to your doctor. Find an in-network provider by logging in to your MyCigna account and clicking on Find Care and Costs.
Sign up for Omada – If you are at-risk for diabetes, heart disease or hypertension, you could qualify to participate in the Omada program. Get a plan created specially for you with one-on-one support that helps you build and maintain healthy routines. As part of

SchoolCare

's Good For You! Well-Being program, you can earn incentive rewards for participating.
Start an Apps and Activities Challenge – Try something new this month. Challenge yourself to cook healthy meals at home, commit to starting the day with a healthy breakfast or packing a healthy lunch at least three days a week. Set your goal, commit and earn a $50 incentive upon completion. Learn more.
Healthy Eating for the Whole Family
It might be easy to change up your menu and try new flavors when preparing food for adventurous eaters, but balanced nutrition is important even for the youngest (and sometimes pickiest) eaters. If you're looking for some help ensuring your children are getting a balanced diet, check out the on-demand replay of Cigna's "Nutrition for Children" or "A Fresh Look at Healthy Eating" EAP Webcasts.
Follow
SchoolCare

on Social Media for More

Follow SchoolCare on Facebook and its new Instagram account for #WellnessWednesday nutrition-related posts throughout the month of March.