The Pulse of
SchoolCare

, March 2023
Keep Your Eyes Healthy With Annual Eye Exam and Tips for Reducing Eye Strain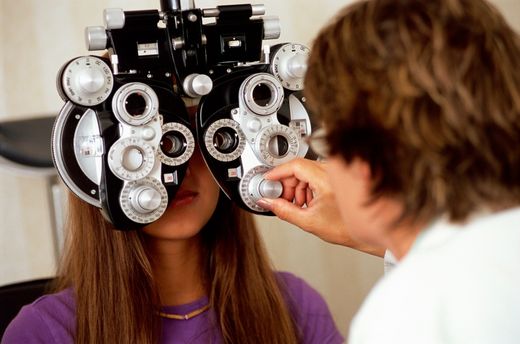 Published March 9, 2023
March is Save Your Vision month, and the American Optometric Association recommends the number one way to preserve your vision is to see your optometrist annually to check in on your eye health and any changes that may have occurred in the last year. It's also important to take screen breaks throughout the day from both phones and computers. Read some tips to reduce eye strain from digital devices.
Did you know your SchoolCare Health Benefits includes an annual eye exam as part of your no-cost preventive care benefits? All SchoolCare participants, regardless of plan, have an eye exam available at the eye doctor of your choosing. There is no additional premium, nothing separate to elect during open enrollment to access this benefit. Simply provide your Cigna insurance card at your appointment to have your claim submitted.
And new this year as part of your preventive care, you can self-report completion of your vision exam to earn a $25 Good For You! Well-Being Program incentive. Check out this video on how to self-report.
What does it mean if my employer offers VSP Vision?
VSP is a vision hardware savings program. It allows you to save on prescription glasses and contact lenses as well as some additional benefits. It is a supplemental plan offered by many, but not all, employers offering SchoolCare. If your employer offers VSP, you can elect the coverage at a nominal expense (less than $13/month for a family plan and less than $4/month for a subscriber only) that comes out of your paycheck.
With open enrollment beginning next month, you can check your plan materials for the 2023-24 plan year to see if VSP Vision is offered. If you are not enrolled in VSP and would like to be, you will have the option to elect it during the open enrollment period. Enrollment materials for the next plan year will be available in mid-April. Read more here about the VSP benefit.