The Pulse of
SchoolCare

, Summer 2022
Tips and Tidbits to Note with the Start of a New Plan Year
Published July 14, 2022
The start of the new SchoolCare plan year comes with a couple important reminders and a few minor changes to the Good For You! Well-Being Program.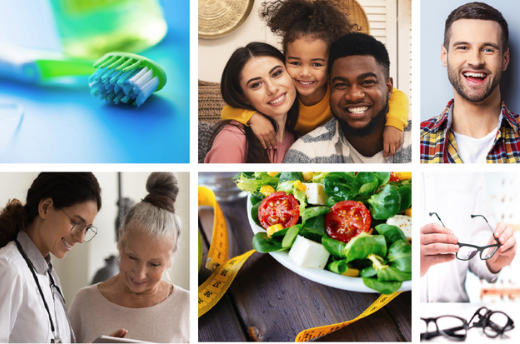 New ID cards
All SchoolCare/Cigna participants should have received new ID cards in the mail near the middle to end of June. This also serves as your dental ID card, if applicable.
If you are new to SchoolCare/Cigna, your card should arrive in the mail within a couple weeks of your enrollment date. All participants can also find a copy of their Cigna ID card in your myCigna account.
If you have not received a new card in the mail, please reach out to Cigna's Customer Support at 800-244-6224.
Health Assessment
All subscribers, covered spouses, and retirees who wish to receive incentives from the Good For You! Well-Being Program must complete Cigna's confidential online health assessment annually to earn your rewards. If you have completed the assessment since June 1, you are all set. Just confirm in your myCigna account that the completion date is correct.
*If you are a Yellow Plan with Choice Fund subscriber, you've likely already completed your assessment to activate your health reimbursement account (HRA). All returning Choice Fund plan subscribers have until July 31 to complete the assessment to activate your HRA. New Choice Fund subscribers have 60 days from enrollment date to complete the health assessment.
Good For You! Updates
A few changes were made to how certain self-reported activities should be completed this year and to when preventive incentives will appear in your myCigna account.
There is a new "Self-Reported Mental Well-Being" section where all activities related to your employee assistance program can now be reported. This is up to three activities per year, paid at $25 each for a total of $75.
Preventive care incentives will not appear as completed in your myCigna account until the beginning of February (formerly January). There is no change to the incentive; it will begin being paid at the close of Quarter 3.
Self-reporting dental and eye exams will be moved to a new section related to preventive care. Each exam is eligible for a $25 incentive and while you may complete your exam at any time during the year, you will not be able to report it in myCigna until early February when all preventive incentives will become available. This increases the preventive incentives available from $300 to $350. These can be reported in addition to the maximum of four preventive care services awarded at $75 each.
Check out newly updated flyers for all incentive opportunities and the newly updated Rewards Summary for at-a-glance information about your 2022-23 Good For You! incentive opportunities.