The Pulse of
SchoolCare

, June 2022
Don't Let Illness Spoil a Vacation. Telehealth With MDLive Offers Virtual Care Anywhere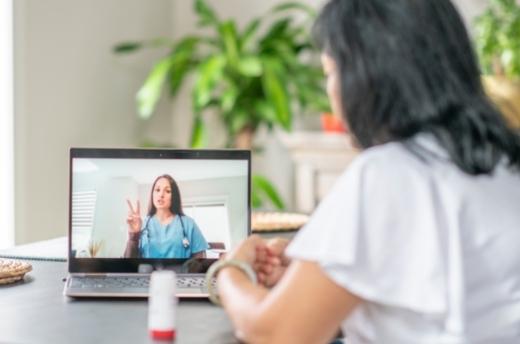 Published June 2, 2022
For many, the summer months are a time for fun and vacation, but what happens when you are out of town and illness or injury strikes?
Urgent care facilities and emergency rooms are always an option but can be costly or require lengthy waits. However, you do have access to additional healthcare right in your pocket or purse with telehealth.
Get immediate or urgent care with MDLive.
All SchoolCare/Cigna participants have direct access to MDLive, a telehealth provider that connects you with a board-certified medical doctor day or night for minor medical issues like sore throat, allergies, cold and flu, urinary tract infection, dermatology, and even urgent care no matter where you are.
Use video chat from your computer, phone or tablet to discuss what is going on and receive a medical diagnosis or advice. Should you need one, the doctor you speak with can send a prescription to a local pharmacy, too.
Other ways MDLive can help.
MDLive can help streamline your healthcare in other ways, too. If you don't have a primary care provider you routinely see, or you cannot get a timely appointment, or even if your schedule makes it tough to visit the doctor during normal operating hours, you can schedule an annual wellness screening through MDLive.
Or if you are looking for support for behavioral needs like stress, depression, anxiety and more, certified therapists are available to help when you need care whether in the daytime, evenings or on weekends. Learn more here.
Register for MDLive so it's ready when you need it.
If you've never used MDLive before, we recommend setting up your account now so it's ready whenever, and wherever you need it. Visit the MDLive for Cigna site to get started.
Get out and enjoy your summer with peace of mind knowing you have multiple options for medical care wherever you are.