Well-Being Recharge 2023
Caring for Your Body and Mind: In-Person and Virtual Resources Are Available to Support Your Behavioral Health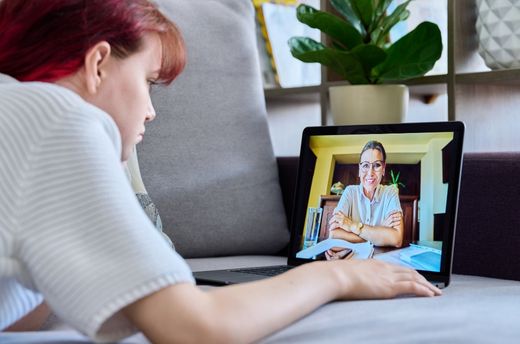 Published January 25, 2023
Thank you for joining us for SchoolCare's 2nd Annual Well-Being Recharge. This week is focused on behavioral health and how your health benefits plan can support your needs. You can also earn cash incentives with the Good For You! Well-Being Program by taking good care of yourself. And don't forget to register for this week's raffle. 100 participants will win a $10 gift card to their choice of Aroma Joe's, Dunkin' or Starbucks. Fill out the form on the page for a single entry. For a bonus entry, watch the video pop quiz below.
---
Conditions such as depression and anxiety, stress, addiction, ADD/ADHD, eating disorders, spectrum disorders and many others can have long-term negative effects on your overall health if left unchecked. Taking good care of your behavioral health helps you make choices that can improve your well-being and help you handle these conditions. SchoolCare/Cigna offers several resources and programs to help support your mental and emotional health needs.
In-person services and care
All SchoolCare participants have access to in-person counseling and psychiatry, as well as in-patient hospitalization and out-patient facilities (with prior authorization) for both mental health and substance use disorders. You can find more information about your specific plan coverages by reviewing the Health Benefits Summary for your plan or the Health Benefits Booklet on SchoolCare's "Plan Documents" page. Find a local provider by logging into myCigna and clicking on the "Find Care & Costs" tab.
Virtual/telehealth care
SchoolCare/Cigna participants also have access to a variety of virtual and telehealth options for care. These are especially helpful for anyone experiencing long wait times to get connected to a local provider. Virtual providers can save time and money and you can get the care you need from the comfort of your home. To get started, log in to your myCigna account and click on the "Talk to a Doctor" button on the home screen. Click "Continue" under Counseling and either choose from your list of needs or click "skip" to get a full list of virtual/telehealth options. A few are highlighted below.
MDLive provides quick access to therapists and psychiatrists via virtual technology to assist with non-emergency conditions.With access to psychiatrists who can write prescriptions, this is a great option for someone who may need support with medication management while waiting to see their regular provider.
Connect privately via video or phone with a board-certified psychiatrist or licensed therapist
Schedule visits at times that work for you, including evenings and weekends
See the same provider each visit, or change whenever you'd like
Have prescriptions sent directly to your local pharmacy
With Talkspace, you can select from thousands of licensed therapists and connect from the privacy of your home using your device to send text, audio, picture and video messages at any time. There is also an option for live sessions to connect with your provider in real time.
Maintain relationship with the same provider throughout treatment
Available to ages 13 and older
Receive therapy at no cost to you by using your Employee Assistance Program (EAP) benefit
Ginger provides 24/7, on-demand access to behavioral health coaching to help overcome life's stressors and challenges.
Chat with a trained behavioral health coach within seconds
Get unlimited confidential support 24/7/365 for one monthly rate
Your coach can add a licensed therapist or psychiatrist to your care team if needed
Employee Assistance Program (EAP)
Your EAP program provides resources for any number of issues that arise. As a SchoolCare participant, you are provided three calls per issue with a counselor to discuss how you can manage issues related to family and financial issues, substance misuse, emotional health, stress and more. Your counselor may provide real-time guidance or referrals for additional support. When you feel like you need help and don't know where to start, start with your EAP.
To access these benefits, call Cigna at 877-622-4327 anytime 24/7 and use the Employer ID: SchoolCare or log in to your account at myCigna.com and click on "Employee Assistance Program" under the "Coverage" tab. From here you can find options to schedule a call or chat with an EAP counselor, watch various wellness webcasts, learn about self-care, and access gamified mental health support with Happify or digital mental health coaching through iPrevail, among other things
EAP coverage is available to anyone who shares the subscriber's address, including a nanny, parent, or in-law.
Ways to earn cash incentives for addressing your behavioral health
Telephonic Health Coaching – Earn up to $350
Engage with a health professional for support in making progress toward overcoming chronic conditions ($100) and making progress toward ($25) and achieving ($50) health goals.
Online Health Coaching – Earn up to $250
Participate in four-week programs to monitor your mood and feel happier, or track and control your stress levels. Earn $50 for each program completed.
Apps & Activities – Earn up to $400
However you are seeking to improve your mental health – getting more sleep, increasing exercise, meditating or simply connecting more with friends/family, you can earn $50 for each challenge/goal you complete with or without a device/app.
Self-Reported Mental Health- Earn up to $75
Self-report utilization of Employee Assistance Program resources, up to three activities per year ($25 ea). These can be calls with a counselor, completing a track with Happify or even taking an hour to watch on of Cigna's EAP Webinars. Register or watch recordings here.
Upcoming live webinars that may be of interest include:
Family Life: The Juggling Act (Feb. 8) and
Under Pressure: Managing Workplace Stress (Feb. 22)
Or check Cigna's Webcast library for on-demand seminars that includes:
Beating the Blahs: Small Steps to Flourishing
Blueprint for Emotional Wellness or
Understanding Anxiety
As always, if you have questions about your benefits, you can call Cigna at 800-244-6224, 24/7/365.
Receive the remaining weeks of the Well-Being Recharge in your inbox, and stay up-to-date with your benefits year round by subscribing to SchoolCare's email newsletters. For even more, follow SchoolCare on Facebook or Instagram. Sign up for SMS updates by texting JOINSC to 603-810-6888. You will receive no more than two text messages per month and can cancel at any time by texting STOP to the same number.