Well-Being Recharge 2023
Improve or Prevent Back and Joint Pain With Help from Your Health Benefits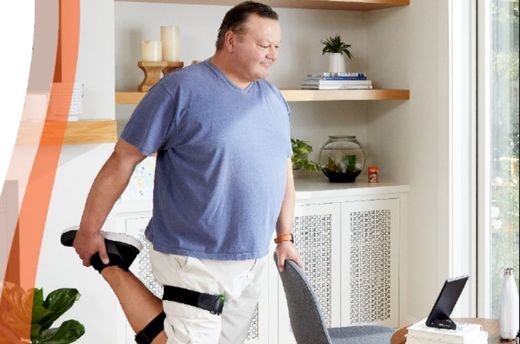 Published February 1, 2023
Thank you for joining us for SchoolCare's 2nd Annual Well-Being Recharge. This week is focused on behavioral health and how your health benefits plan can support your needs. You can also earn cash incentives with the Good For You! Well-Being Program by taking good care of yourself. And don't forget to register for this week's raffle. 15 participants will win a $100 gift card to their choice of Capitol Center for the Arts, Flote, Massage Elements or the Palace Theatre. Fill out the form lower on this page for a single entry. There are two opportunities for bonus entries this week. The video pop quiz below and a message that will be sent to all SchoolCare SMS message members. Text JOINSC to 603-810-6888 to subscribe.

---
A chronically sore back, sudden onset shoulder pain, a sprained ankle or wrist. These and more musculoskeletal (MSK) or joint pain issues are so common that MSK conditions were the leading cause of visits to a doctor among SchoolCare participants during the last plan year.
But if you are dealing with joint pain, whether chronic or acute related to an accident or injury, you don't have to suffer or hope that it will pass with time. Your SchoolCare health benefits plan offers both in-person and virtual support for the joint pain relief you are seeking.
Seeking treatment from your primary care provider or a specialist
As with any medical condition or injury, its generally a good idea to make an appointment with your primary care provider as a starting point. Your provider can order necessary tests, x-rays, or MRIs to help diagnose the issue and refer you to a specialist/physical therapist for further treatment. However, because SchoolCare is a member of Cigna's Open Access Network, you are not required to seek a referral from your PCP, and if you cannot get a timely appointment you do have the flexibility of starting directly with a specialist who can help diagnose and treat your pain. Your SchoolCare health benefits provide coverage for tests and imaging as well as in-person physical therapy. Your costs associated with care depends on which SchoolCare health plan you are on. Find more information in your Health Benefits Booklet here, or you can call Cigna and speak to a customer support associate for assistance.
Accessing in-home physical therapy at no-cost
You also have access to a completely in-home opportunity to improve joint pain. In partnership with Hinge Health, SchoolCare provides no-cost digital exercise therapy for all Cigna medical plan participants ages 18 and older. Whether you are dealing with a chronic condition, overcoming an injury or need support before or after a surgery, Hinge Health offers innovative virtual programs in easy 15-minute sessions that can be done from wherever you are.
When you sign up with Hinge Health, you are assigned a certified health coach who will connect with you virtually, one-on-one, to get you set up on an exercise therapy track to help meet your needs. A physical therapist, when needed, can also be looped in to provide additional support.
Since offering this benefit, 726 SchoolCare participants have signed up for the program, 112 of whom are in their first 12 weeks to address their pain with good success. (See related image)
Hinge Health also offers preventive programs to help keep you active and pain- or injury-free. You do not need a doctor's referral or documentation related to an injury or root cause of your pain. Simply fill out the registration questionnaire to get started.
Want to see how easy it is to get set up to do your physical therapy in-home? Watch this minute long video overview.
And if you could use a good way to loosen up today, check out this 7-minute video with one of Hinge Health's physical therapists to get in a short whole body stretch – no sensors or special equipment required.
Read more about Hinge Health here or register today to get started.
Earning cash incentives for exercise
Whether you seek support for joint pain in-person or via Hinge Health, or if you simply want to work toward preventing chronic pain through regular exercise, strength-building or stretching, you can earn cash for keeping your body healthy.
Apps & Activities – Earn up to $400
Set up a "stretching activity through the "Apps & Activities" platform and earn incentives for getting your stretches/exercises done each day. You can earn $50 (up to 8 times per year) when you have earned 20 stars for logging exercises each day you complete them.
You can also use Apps & Activities to earn for things like walking, taking a fitness class, running, swimming and much more. To get started, log into myCigna, hover over the "Wellness" tab and click "Apps & Activities." Learn more about using the program here.
Telephonic Health Coaching – Earn up to $350
Connect with a telephonic health coach who can help guide you in making progress toward or achieving a health goal or overcoming a chronic condition like lower back pain. Whether it's building strength or developing a regular exercise routine, a little added support from a coach can help you earn up to $350 a year in Good For You! incentives. Get started by calling Cigna at 800-244-6224.
Receive the remaining weeks of the Well-Being Recharge in your inbox, and stay up-to-date with your benefits year round by subscribing to SchoolCare's monthly email newsletters. For even more, follow SchoolCare on Facebook or Instagram. Sign up for SMS updates by texting JOINSC to 603-810-6888. You will receive no more than two text messages per month and can cancel at any time by texting STOP to the same number.