Well-Being Recharge
Refresh and Recharge Your Health in January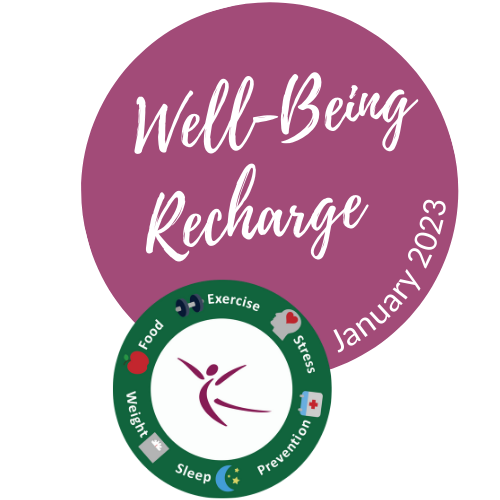 Get your new year off to a strong start with SchoolCare's second Well-Being Recharge. Starting at the end of January, join us for three weeks of #WellnessWednesdays with helpful tips, health plan highlights and the opportunity to win one (or more) of 165 raffle prizes valued at a total of $5,000.
Each week will include an article and video related to that week's theme, helping participants learn more about how to get the most out of their SchoolCare health benefits and how to earn cash incentives as part of the Good For You! Well-Being program. Articles, videos and raffle opportunities will be delivered to your inbox on Wednesday mornings beginning January 25th.
They will also be posted to the News page at schoolcare.org. Sign up for our mailing list here and follow us on Facebook and Instagram.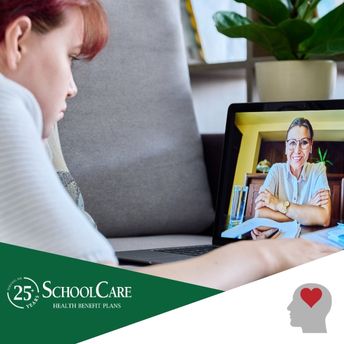 Week One: Behavioral Health
Learn more about the benefits available to you to support you or a family member when it comes to mental health disorders, stress, substance misuse, behavioral health disorders and more. In-person and virtual care options can help. Plus with

SchoolCare

's Good For You! Well-Being Program, you can earn hundreds of dollars for completing activities that contribute to improving your behavioral health.
Raffle prizes: 100 winners will receive a $10 gift card to enjoy a coffee or treat at the winners' choice of Aroma Joe's, Dunkin' or Starbucks.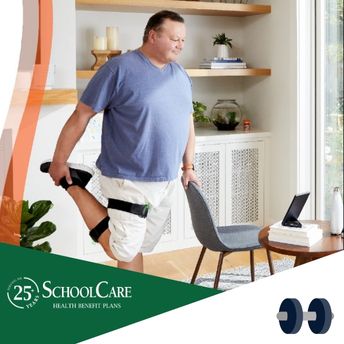 Week Two: Musculoskeletal Support
Whether you are dealing with chronic pain, need physical therapy after an injury, are considering surgery or simply working to prevent joint pain, there are ways your SchoolCare benefits can help. From traditional physical therapy benefits to access to a no-cost, in-home exercise therapy program through Hinge Health, you can work toward reducing or eliminating joint pain all together.

Raffle prizes: Recharge with some fun or relaxation. 15 winners will choose from $100 gift cards to Flote in Portsmouth or Hampton, the Palace Theatre in Manchester, the Capitol Center for the Arts in Concord or your nearest Elements Massage.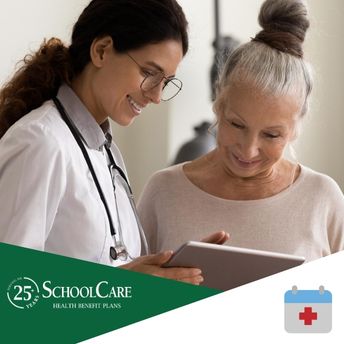 Week Three: Preventive Care
The best building block for good health is to maintain a regular schedule of preventive care. This means annual physicals, biometric lab work, cancer screenings, dental and eye exams and vaccines. Preventive screenings can help catch illness and disease when it's easier to treat or cure. Your preventive care is covered at no cost, and you and your covered spouse can earn hundreds in cash incentives for checking these annual appointments off your to-do list.

Raffle prizes: Feed your body or feed your mind. 50 winners will take home a $50 gift card to Barnes & Noble, Bath and Body Works or Hannaford.
There will be two opportunities for bonus entries into the raffles. One will be included in a mailer being sent to all households in January. The other will be sent via text. If you are not on SchoolCare's SMS updates list, you can join by texting JOINSC to 603-810-6888. You will receive no more than two text messages per month and can cancel at any time by texting STOP to the same number.