Well-Being Recharge 2022
Prevention Paves the Way to Well-Being
Published January 5, 2022
Welcome to week one of SchoolCare's 2022 Well-Being Recharge. This week, we will focus on preventive care and how you can maintain a healthy lifestyle and earn Good For You! Well-Being Program incentives. Watch the video to hear more from SchoolCare's Member Services Director Jessica Mongeau about your preventive care benefits and incentives and learn more about the new biometric screening option available to all SchoolCare participants.
*And don't forget to register for this week's raffle of $10 Dunkin' cards. Details in the image below. Raffle registration is open until Tuesday, Jan. 11, 2022, at noon.
Why Preventive Care?
There are many benefits to making preventive care a priority each year, and yet, it often goes forgotten or pushed aside. Preventive care reduces the risk of disease and death from treatable and often preventable health conditions that, when caught early, can be easier and less costly to treat. Did you know that 80% of stroke, heart disease and Type II diabetes and 40% of cancers are preventable?
Still, last year, only 43% of SchoolCare participants recorded preventive care visits with their primary care physician or via a virtual visit.
Stay focused on your own health goals by making your annual preventive care physical exam a non-negotiable appointment on your calendar.
What's Included in My Preventive Care?
Each plan year, every subscriber and any covered family member is entitled to one preventive care physical exam at no cost with their PCP or through a virtual visit via MDLive (more below about virtual preventive care.) This includes follow up exams and screenings as recommended by your provider, such as:
OB-GYN exams
Cancer screenings
Flu shots
You also have the ability to earn up to $300 in incentives ($75 each for 4 prevention activities) through the Good For You! Well-Being Program. While you may have preventive care visits any time after the plan year begins, they do not become active for incentive payment in your myCigna portal until the beginning of quarter three (see Q3 Good For You! newsletter).
Schedule a Virtual Preventive Care Visit.
If you are looking for more flexible scheduling, you might prefer a virtual preventive care visit. MDLive is available to all SchoolCare Cigna participants to schedule a virtual visit with a board certified provider who will conduct a video preventive care appointment. Prior to your virtual visit, you will need to schedule a lab visit for biometric screening to discuss your lab work during the call. Read more.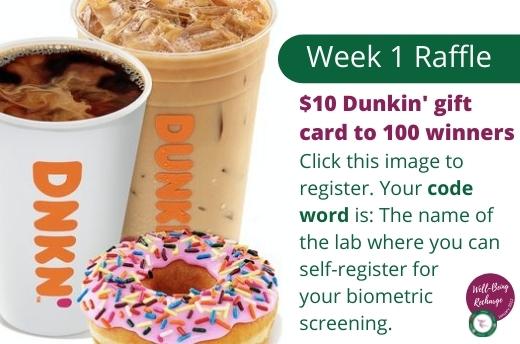 Biometric Screenings.
Another part of your routine care is an annual biometric screening to provide important data that gives you and your doctor more information about your overall health. This lab work includes your cholesterol, blood pressure, triglycerides, glucose and BMI indicators. There are now three ways to complete your screening:
Your PCP will order labs to be completed by a Quest or Labcorp facility (

SchoolCare

Cigna members only)
You can have your labs done anywhere and ask your doctor to fill out the Physician Lab Form, or
New as of Jan. 1 – self-register for a 15-minute appointment at a Quest Patient Service Center
As part of the Good For You! program you will receive a $150 incentive for completing your biometrics annually. Get more information.
Other Preventive Care Incentives
Also important to keeping your body healthy and well are regular eye and dental exams. New this year, all participants can self-report regular dental and eye exams as a "Healthy Activity" under the Wellness Incentives tab on myCigna and earn $25 each in incentives. Learn more about other Healthy Activities and how to report them.
Flyers:
Preventive Care Flyer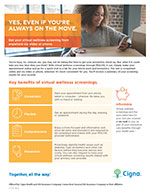 Cigna Virtual Care Flyer
Biometric Screening Flyer
Healthy Events Flyer
Receive the remaining weeks of the Well-Being Recharge in your inbox, and stay up-to-date with your benefits year round by subscribing to SchoolCare's email newsletters. For even more, follow SchoolCare on Facebook.