The Pulse of
SchoolCare

, September 2021
Track Healthy Activities and Earn Wellness Incentives On-The-Go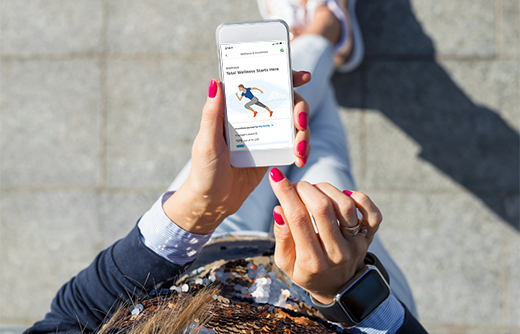 Published September 15, 2020
With the start of the new school year comes the hustle and bustle of new schedules and demands. Your health and well-being can remain a priority even when life gets busy, by tracking your activities through the myCigna mobile app.
Get Rewarded for Achieving Your Goals
Take advantage of SchoolCare's Good For You! Well-Being Program and get rewarded with up to $800 in cash incentives this plan year ($400 for covered spouses and 65+ participants).
There's no need to log on to your computer to participate thanks to the convenience of tracking your goals and wellness rewards on the go with the myCigna app for iPhone and Android.
Keep track of all your activities that earn incentives
Download and upload forms needed for things like reporting your Biometrics ($150 per year)
Self-report your healthy events ($75 per quarter)
Complete your goals for activities like establishing better sleep habits, focusing on meditation, or achieving a daily step goal ($50 per goal completed, up to $400 per plan year)
And more!
Don't forget to complete your health assessment
Before you can receive your incentive payments, you must complete Cigna's confidential health assessment for this plan year, which began July 1st, which also activates your Choice Fund for the Yellow Plan.
You can also complete this in the app. After logging into your myCigna account on the app, scroll down and choose "Health Assessment" from the menu.
New programs and incentives are offered throughout the year, so check back often for ways to earn more each quarter.
More information about the Good For You! Well-Being Program and how to get started is available on the SchoolCare website. Check out our Welcome Video for the 2021-22 plan year and review this year's reward summary. For 24/7 live customer service, call Cigna at 800-244-6224.
Prefer to track your activities earn your incentives on a computer? Simply login to your account at myCigna.com and click on the "Wellness" tab to get started.