The Pulse of
SchoolCare

, May 2020
Take time to support well-being from home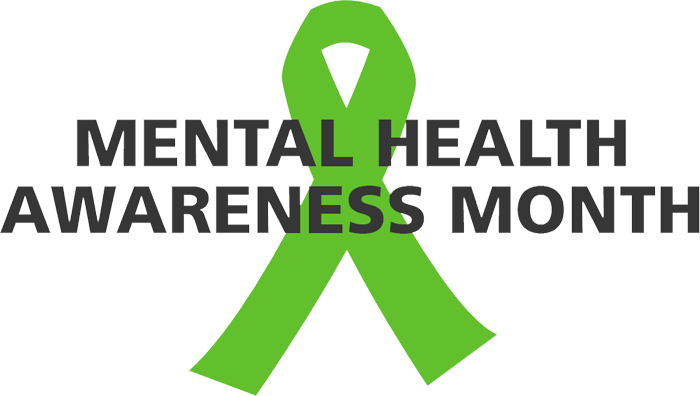 Published May 8, 2020
May is an opportunity to raise awareness and break the stigma toward behavioral health concerns. It's common to feel stressed during this difficult period, and for those who may have previously managed feelings of emotional distress, it might feel especially hard. That's why it's more important than ever to be mindful of the steps we can take to support the well-being of ourselves and our loved ones.
Understanding your resources
As a SchoolCare/Cigna subscriber, you have various tools and resources available to help you and your household members overcome emotional challenges:
The Employee Assistance Program (EAP) is a no cost benefit to help you manage work/life challenges such as emotional health, relationship issues, financial/legal issues and much more! Click here to learn more about how EAP can help you during the COVID-19 Crisis.
Behavioral Telehealth through MDLive allows you to talk privately with a licensed counselor or therapist by video or phone for many conditions such as anxiety, depression and stress.
Happify Science-based activities and games designed to help you overcome negative thoughts, stress, and life's challenges. Happify fits into your busy schedule and can be accessed anytime from a desktop or mobile device.
iPrevail for help overcoming anxiety, depression, eating disorders, grief, panic and more with on-demand coaching and personalized lesson plans based on proven cognitive behavioral therapies.
Cigna COVID-19 Resource Center where you can view a webinar on managing anxiety, fears and concerns; listen to a podcast on mindfulness and stress management; and find helpful information on Cigna coverage as well as community support resources.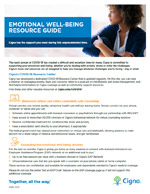 Emotional Well-being Resource Guide
Access these behavioral health resources and more at myCigna.com or the mobile app.