The Pulse of
SchoolCare

, Summer 2022
Ways to Save on Health Care and Earn Cash for Committing to Wellness
Published July 14, 2022
With the cost of food, gas and more on the rise, being a smart health care consumer can not only help you save money but earn some, too.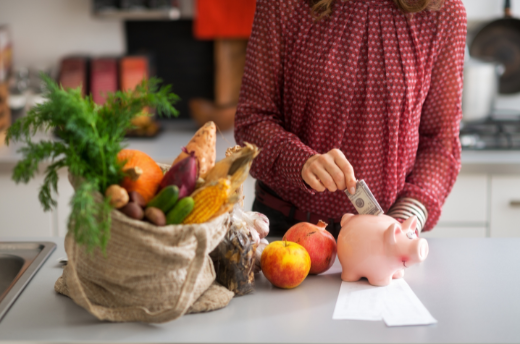 As a SchoolCare participant, you have access to no-cost care like preventive screenings and digital exercise therapy, plus, you can save by:
Using in-network providers for medical and behavioral health care
Accessing your myCigna portal to research cost for care and prescription drugs
Seeking care via telehealth options (save on gas, too!)
And visiting urgent care or convenience care clinics instead of the emergency department when you need immediate, non-emergency care
Also, with the Good For You! Well-Being Program, SchoolCare subscribers can earn up to $800 each year in wellness incentives and covered spouses and retirees can earn up to $400.
Check out this article from Cigna for seven ways you can lower your health care costs.
Preventive Care
Seeing your primary care provider or scheduling a virtual wellness visit through MD Live for annual preventive care is available to all SchoolCare participants at no cost. Additionally, biometric screenings certain cancer screenings, flu shots, and COVID-19 vaccines are all available to participants at no cost. Regular preventive care can help detect or prevent serious disease early when it's easier and less costly to treat.
You can also earn up to $350 in Good For You! Well-Being incentives for completing preventive care and another $150 for your annual biometrics screening.
Digital Physical Therapy
Have you suffered an injury that has resulted in back or joint pain? Or have you been living with chronic pain that could be helped with physical therapy? Hinge Health, SchoolCare 's digital exercise therapy partner provides comprehensive musculoskeletal support for everything from preventive care to strengthen muscles and stop pain before it starts, to chronic pain support, and even pre- and post-surgical physical therapy, all at no cost to you. Skip the office visit and save on time and the expense of fuel by completing physical therapy from the comfort of your own home at a time convenient for you. Learn more about Hinge Health here.
Employee Assistance Program
Your employee assistance program (EAP) provides numerous no- or low-cost work/life resources to help you cope with issues from family and financial concerns to substance use, emotional health, and stress. Using the EAP program is confidential and anyone in your household can access EAP tools at no cost. Login to your myCigna.com account and find EAP under the "Coverage" menu.
*New this year: Earn up to $75 in incentives when you use your EAP. Self-report when you take advantage of EAP benefits and earn $25 back per event, up to three times throughout the year.