The Pulse of
SchoolCare

, November 2021
NEW- Find Pain Relief With Free Benefit Through Hinge Health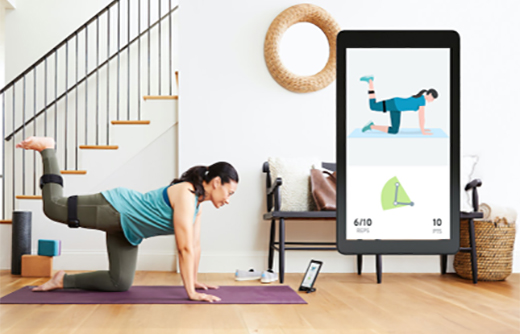 Published Nov. 11, 2021
If chronic or injury-induced joint pain is prohibiting you from participating in everyday activities or getting back to activities you love, this new free benefit from SchoolCare's newest partner, Hinge Health, is for you!
Starting this month, all SchoolCare Cigna medical plan participants 18 and older are eligible to sign up with Hinge Health, a virtual musculoskeletal solution making it possible to reduce joint pain from your own home.
Hinge Health offers innovative digital programs for joint pain – specializing in back, knee, hip, neck and shoulder – in easy-to-do 15-minute exercise therapy sessions. Join the thousands of people who have reduced their pain by more than 60%.
How does it work?
As a SchoolCare member, you will register through a dedicated portal and connect with one of Hinge Health's certified health coaches or physical therapists who will meet with you virtually, one-on-one, to tailor your exercise/therapy program to your specific needs. It offers four pathways for participants:
PREVENTION: Interactive with education and exercise to maintain active lifestyle and to avoid injury
ACUTE: Following injury, work virtually with dedicated PT for guided exercise therapy and education to help heal
CHRONIC: For chronic pain conditions, full clinical team, sensor-based exercise therapy and behavioral support
SURGERY: Pre- and post-surgery support with clinical team including consult with orthopedic surgeon
How can I learn more?
Watch for an e-mail next week and an in-home mailing later this month from Hinge Health with more information about the program and how to register. There is also a link to SchoolCare's Hinge Health portal on the Participant Benefits page at schoolcare.org.