Not sure if you completed the myCigna Health Assessment?
We are unable to confirm completion of your assessment.
You can easily check to see if you are up-to-date:
Log in to myCigna.com
Scroll down to view the "My Health" tile and look at the date under the "My Wellness Score" heading.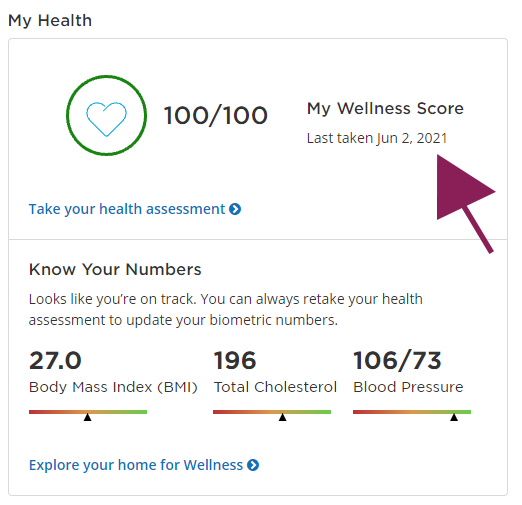 If you have never taken the assessment, there will be a prompt to "unlock your health score." Click "Take your health assessment" and follow the instructions to get started.
NOTE:
Anyone newly enrolling in SchoolCare/Cigna must wait until their effective date to complete the assessment. You must complete the health assessment within 60 days of your enrollment date.
This assessment may take a few days to show up in your myCigna account. If you've taken the assessment and your Choice Fund has not been activated within a few days, please call Cigna Customer Service at 800-244-6224 for assistance.