The Pulse of
SchoolCare

, March 2023
Four Ways to Spring Clean Your Health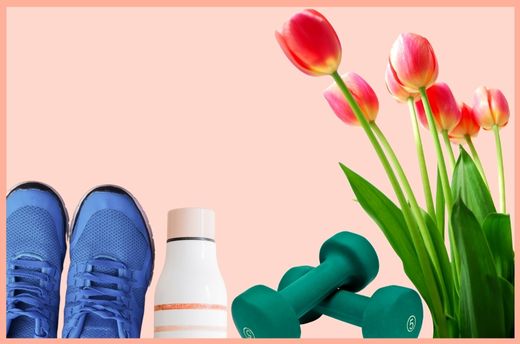 Published March 9, 2023
With the end of Daylight Saving Time on Sunday, spring is on the horizon. Now is a perfect time to "spring clean" your health. Here are four ways to get started.
1. Schedule your well visits/preventive screenings
If you haven't seen your primary care provider (PCP) yet this plan year, get your annual checkups scheduled now as many providers are booking weeks to a few months out. Don't have a PCP? You can schedule a virtual physical through MDLive. You will receive instructions for lab work prior to your appointment for a more focused and informative checkup. Schedule any recommended preventive cancer screenings, OB/GYN appointments and an annual eye exam or dental cleaning as well.
Incentive tip: Your preventive care completed by the end of the plan year will earn Good For You! Well-Being Program incentives including $75 each for physicals and recommended cancer screenings, $150 for biometric lab work and $25 each for self-reporting eye and dental exams.
2. Step out for some fresh air
If you've been riding out the winter months indoors, take advantage of spring-like days and the coming warmer weather to get back outdoors for a little vitamin D therapy (don't forget your sunscreen!) As the days warm and the snow melts, go for a walk, run, or bike ride, or start prepping your yard and garden for spring. Trim back overgrown bushes/shrubs and clean up deadfall that came down during winter storms.
Incentive tip: Self-report your yard work or exercise as healthy events and earn $25 per activity up to three times per quarter.
3. Load up on fruits and veggies
The Dietary Guidelines for Americans recommends filling half your plate with fruits and vegetables. Doing so can help lower you risk of chronic disease and protect against certain types of cancer. Choose in-season produce for the freshest options and to switch up your meals throughout the year. Now is a good time to consider joining a local Community Supported Agriculture, or CSA, for fresh fruits and veggies throughout the growing season. Check out some tips from the Academy of Nutrition and Dietetics on upping your produce intake.
Incentive tip: Use Apps and Activities to track servings of vegetables you eat. Set a goal for number of servings in a day, and number of days per week. Earn stars for completing your goal and get $50 when you've earned 20 stars. Maximize your time by logging in just once per week and reporting each day you completed your goal. Please note, the week resets on Sunday and you cannot go back and add days from previous weeks so make sure to log any activity before 11:59 p.m. on Sunday.
4. Deep clean and declutter your house
Spring cleaning your house can also provide health benefits. A room-by-room deep clean will help rid dust and allergens that may have accumulated over the winter (throw open the windows on a warm day for good measure). Boost your mood and lower your stress levels and even sleep better by decluttering your house. Go room by room and toss broken toys, throw out or repurpose stained clothing, donate clothes and other items around the house you are no longer using or set them aside for a yard sale when the weather warms up.
Read more about the mental health benefits gained by reducing clutter in your home.