The Pulse of
SchoolCare

, November 2022
Conquer Joint Pain With This SchoolCare-Covered Exercise Therapy Program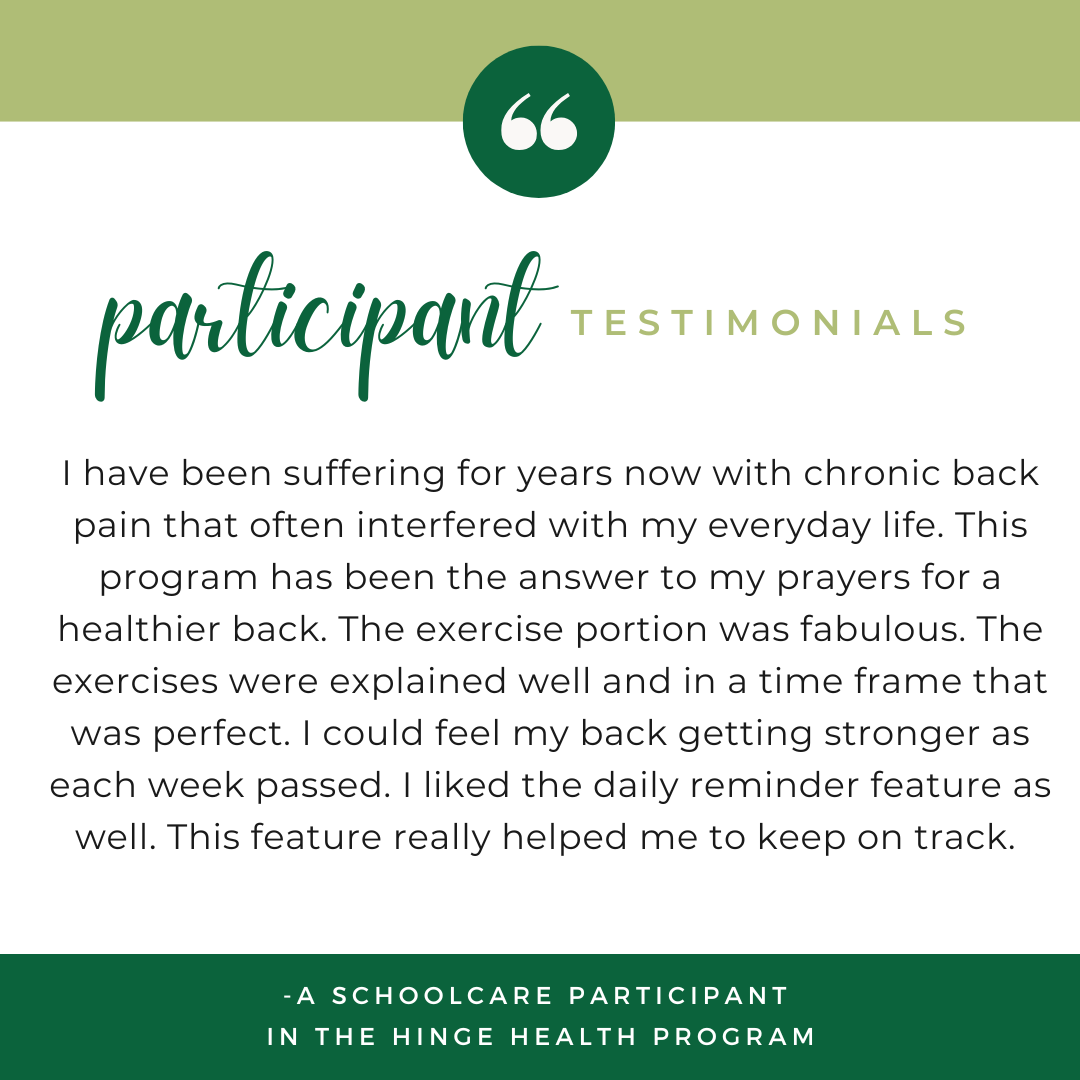 Published November 11, 2022
If you live with chronic joint pain, are recovering from an injury or simply want to keep your joints healthy, Hinge Health, SchoolCare/Cigna's digital exercise therapy program, is available to support your back and joint health.
Hinge Health gives you the tools you need to conquer back and joint pain, recover from injuries, prepare for surgery, and stay healthy and pain free. Its programs are available to you and your eligible dependents at no cost. Plus, you can complete your customized care plan anywhere, any time with a digital playlist of exercises and stretches to help you reduce your pain and improve your strength and mobility.
Hinge Health will be sharing more details about its programs and how to sign up in the coming weeks. In the meantime, see how Hinge Health can help you.
If you have any questions, contact Hinge Health at (855) 902-2777 or hello@hingehealth.com.