The Pulse of
SchoolCare

, March 2021
Dental Care: Tips for the whole family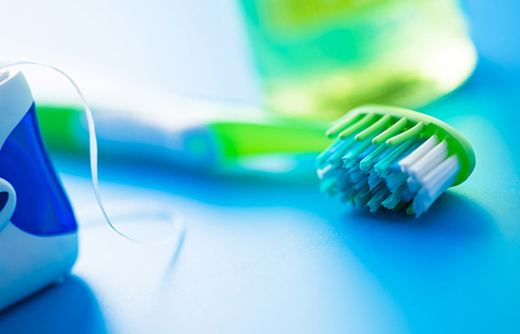 Published March 1, 2020
Did you know that problems with your mouth can affect the rest of your body? According to Mayo Clinic, studies suggest that oral bacteria and inflammation can play a role in certain diseases and lower the body's overall resistance to infection. Since staying healthy is important throughout our life, protecting your dental health should be a priority at any age.
How to care for your teeth every day:
Practicing good oral hygiene each day is important for the whole family. Here are some healthy tips for your dental care routine:
Brush your teeth at least twice a day (for 2-minutes) with fluoride toothpaste.
Floss at least once a day.
Eat a healthy diet especially focused on reducing sugars. Need some meal inspiration? Click here to explore some healthy, low-sugar recipes.
Schedule regular dental check-ups (2 per year).
Contact your dentist as soon as a potential oral health issue arises.
Check-out the Cigna Children's Dental Health flyer for more information and resources on how to get your kids involved in a healthy dental care routine.
Do you have Cigna dental coverage?
You can locate in-network adult and pediatric dentists by logging into your myCigna.com account under Find Care & Costs. To learn more about your dental plan Coverage, visit the Coverage tab.