The Pulse of
SchoolCare

, Summer 2022
Get a Fresh Start on Your Wellness Routine and Earn Rewards
Published July 14, 2022
There is never the "perfect time" to commit to reset your wellness routine. In fact, the best time to start is rarely next week or next month, but rather, now. Even small changes can produce big results.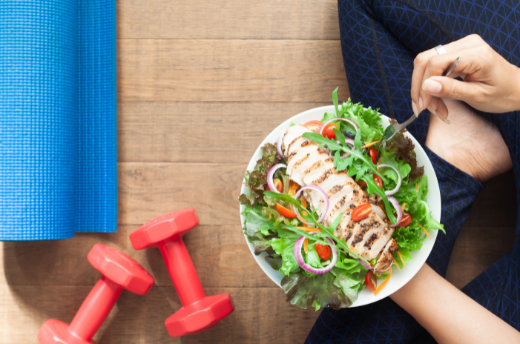 With the start of the new plan year comes a fresh opportunity to earn cash for completing wellness-based goals with SchoolCare's Good For You! Well-Being Program. Here are a couple ways to get a quick start earning cash and improving your mental and physical health this summer.
Attend an EAP Webinar
Find out the secret to being happy by attending a live Cigna EAP Webinar on Wednesday, July 20, 2022, at 2 p.m. The hour-long "Secrets of Happiness" webinar will explore the science behind happiness. Learn what happiness means to you and how to get more of it in your life. This webinar can also be viewed on-demand later.
Earn $25 by self-reporting it in the new "Mental Well-Being" goal under the incentives list in your myCigna account. Login, click on the "Wellness" tab and click on "View all incentives." Expand the list of goals and find "Mental Well-Being Support." Enter the date you watch the webinar and certify that you completed the activity.
Get moving with Apps & Activities
Summer is the perfect opportunity to get outdoors and step up your activity level. With beautiful weather and summer vacation vacations, setting up a walking challenge for yourself, or creating a steps competition with colleagues, friends or family are great ways to stay moving. To get started, login to myCigna, hover over the "Wellness" tab and click on Apps & Activities in the drop-down menu. Choose the challenge you wish to set up, set the parameters and if you're feeling competitive, or you just want to connect with friends, invite others to join you.
Earn stars each week toward your goal and earn a $50 incentive when you collect 20 stars (up to five per week.)
Try something new
If you're a regular participant in the Good For You! Well-Being Program, try mixing it up by completing an incentive you've never done before. If you've never participated in Good For You!, there's no time like the present to do something to support your health and earn some extra cash.
*Don't forget, you must take the health assessment annually to earn incentives. If you haven't completed the health assessment since June 1, you need to complete it for this year. Do so by logging into your myCigna account and clicking on "My Health Assessment" under the "Wellness" tab at the top of the page.