The Pulse of
SchoolCare

, June 2023
Know Where to Go When the Unexpected Occurs While Away on Vacation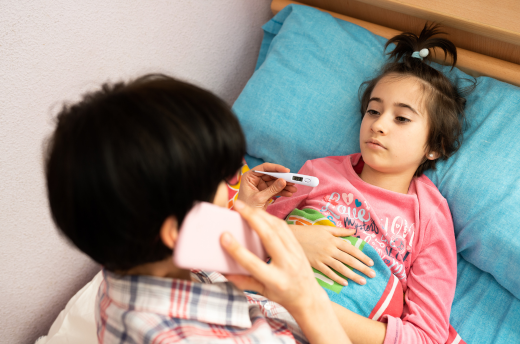 Published June 14, 2023
When you are home and illness or injury strikes, you likely have a plan for where you are going to go or who you need to see. But where do you go when you are on vacation away from home and the unexpected happens?
With your SchoolCare/Cigna health benefits, you have several options. From virtual care to in-person medical coverage in all 50 states.
MDLive for quick and easy low-cost care
All SchoolCare/Cigna participants have direct access to MDLive, a virtual care provider that connects you with a board-certified medical doctor day or night for minor medical issues like sore throat, allergies, cold and flu, urinary tract infection, dermatology, and even urgent care no matter where you are.
Use video chat from your computer, phone, or tablet to discuss what is going on and receive a medical diagnosis or advice. The doctor can send a prescription to a local pharmacy, too, if needed.
Quick Tip: Set up your account today for quicker access when you need to speak to a provider. Visit MDLive to register your account and learn more about the services you can access.
Find an urgent care nearby for in-person treatment
If the medical issue is something that needs to be addressed in-person, or you prefer to see a provider in person, urgent care is generally your next best option. It will typically cost less than an emergency room visit with shorter wait times.
Quick Tip: Before you head out on vacation, login to myCigna and search for your closest in-network urgent care facility wherever you will be staying. This gives you a plan for where to go on-the-fly.
Visit an Emergency Room with peace of mind that you are covered
In the event of an emergency like a broken bone, severe cut or burn, etc., all SchoolCare participants have coverage in any emergency room. Keep in mind that you will likely experience longer wait times and higher costs at a local emergency room, therefore it is important to be aware of your other options and reserve ER visits for the most critical issues or when it is your only option.
Quick Tip: Download the myCigna app to your phone. You will always have access to ID cards for you and your covered family members, as well as the ability to search for nearby care on the go.