Make This Season of Change a Transformative One for Your Health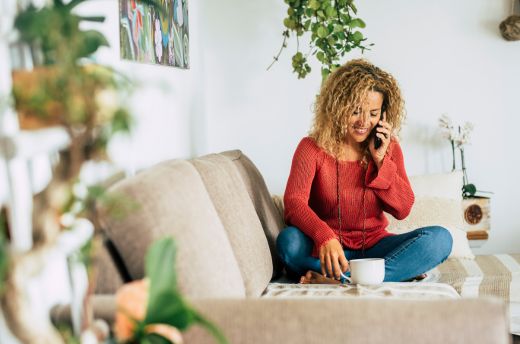 Published September 19, 2023
Did you set a health goal for yourself at the beginning of the year, and now it's September and you either never got started or have fallen off course? You are not alone. And while it can be easy and even tempting at this point to say, "there's always next year," what if you got started now instead?
Fall is known for being a season of change, and this season you could start making those transformations you planned to tackle at the beginning of the year.
Where should I start?
Often the biggest barriers in achieving a health goal, or any goal are:
Lack of knowledge – You just don't know how to get started or how to create a sustainable plan.
Lack of time – There is always something on your to-do list that won't get done if you take that time to do something else.
Lack of motivation – You create a plan, you follow it for a few weeks, don't see enough progress or don't feel like you have enough time and the plan gets shelved.
Lack of money – You can't afford a gym membership, healthier food is expensive, talking to a nutritionist or therapist costs money you don't have.
Do these sound familiar? If so, what are your barriers? Write them down. And then pick up the phone because as part of your SchoolCare/Cigna health plan you have a great tool to help you reach your goals: Working one-on-one with a health advocate.
How can a health advocate help?
A health advocate can assist in reversing those barriers by helping you:
Create a plan with achievable goals built in to help reach your big goal
Identify time in your day where you can focus on your goals and work to achieve them
Provide you with encouragement and help revise your plan if it's not working for you
What's more, health advocates are available to you at no cost with your SchoolCare Health Benefits Plan. And your health advocate can also share ways you can use your SchoolCare benefits to save on nutrition support, counseling, managing medication costs and more, depending on what your goals are.
Here are just some of the goals a Cigna Health Advocate can help with:
Managing chronic conditions like asthma, diabetes or depression
Creating exercise, weight loss and nutrition plans
Quitting smoking tobacco
Lowering stress, feeling happier, and more
How do I get started working with a health advocate?
It's possible you've received a call from a Cigna Health Advocate after completing your health assessment. If you didn't pick up the phone then, what are you waiting for now? Give an advocate a call at 800-244-6224 today to get started. Read more about Cigna's health coaching program here.
How can I earn money working with a health advocate?
As a subscriber or covered spouse, you can earn cash incentives for working with a health advocate as part of SchoolCare's Good For You! Well-Being Program. Earn up to $50 for making progress toward your goals, and up to $100 for achieving them. Earn up to $200 for making progress toward overcoming a chronic health problem.