The Pulse of
SchoolCare

, May 2022
Reducing Joint Pain Can Lead to Improved Emotional Health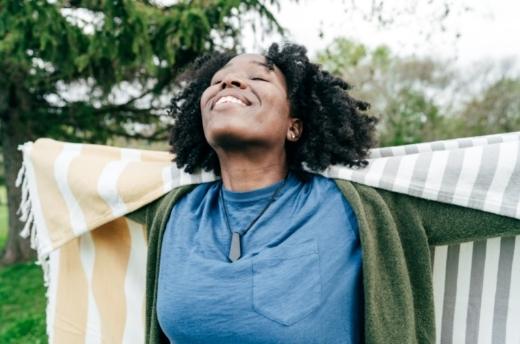 Published May 12, 2022
If you experience ongoing pain and discomfort, you probably know your emotions often feel just as intense. And it's easy to feel stuck.
Knowing that your physical and mental health often go hand-in-hand is an important step to changing your experience with back and other joint pain. Here's a helpful article from Hinge Health, SchoolCare's digital exercise therapy partner, on effective strategies that can help you Reframe Your Thoughts.
And getting the right care is important - and available to you. If you haven't already, sign up for Hinge Health. And join more than 300,000 participants who, on average, cut their pain by 68% and decreased symptoms of depression and anxiety by more than half*.
Participants like this SchoolCare member who recently shared her success with the Hinge Health Program.
"I just wanted to tell you how grateful I am for Hinge Health. What a wonderful idea. Colleagues of mine mentioned their success with it and I had been experiencing knee pain from arthritis so I thought I would give it a try. Different from going to a physical therapist or the gym, you can do these exercises in your own home, or if you are on the road bring the handy carrying case with you. I love how they provided the resistance bands and a yoga mat for the floor exercises. I have also really enjoyed the articles especially the mindfulness ones and I like that they are saved in your library if you need to go back. I always have hated it when I have joined a gym and not been able to get there as much as I would like. With Hinge Health you don't have to go anywhere. There are hardly any excuses. But if you are having a difficult week your coach can give you a little nudge. She even asked me how I would like her to do it when I started. Coach Lisa is amazing. Whenever I have a question, she is very quick to get back to me. I have seen great improvement in my knee. I am very grateful. Thanks for this wonderful benefit."
Hinge Health is available to employees and eligible family members through your Cigna medical plan - 100% covered by SchoolCare.
Questions? Email: hello@hingehealth.com or call (855) 902-2777.
*Bailey JF, Agarwal V, Zheng P, Smuck M, Fredericson M, Kennedy DJ, Krauss J Digital Care for Chronic Musculoskeletal Pain: 10,000 Participant Longitudinal Cohort Study, J Med Internet Res 2020;22(5):e18250