The Pulse of
SchoolCare

, September 2022
Aspire to Find More Happiness in Daily Life? SchoolCare Can Help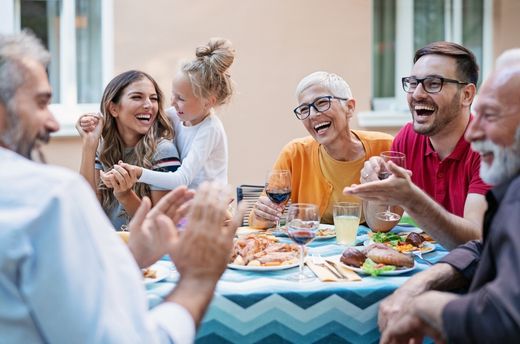 According to a scientific brief released by the World Health Organization earlier this year, the first year of the COVID-19 pandemic triggered a 25% increase in anxiety and depression worldwide. It highlighted a significant and longstanding need for better access to mental health care and deepened the dialogue about how people address their mental health and general happiness.
For those who need access to mental health care, like speaking with a psychologist or therapist, your SchoolCare benefits provide coverage for appointments both in-person and via telehealth. To find a provider near you or speak with someone via telehealth, login to your myCigna account and click on Find Care or Costs or click on "Talk to a Doctor" on the homepage.
If you simply aspire to find more happiness in your life, here are a few ways your SchoolCare benefits may be able to help.
Log on for a live or recorded webcast from Cigna.
Register today for a live webcast on The Power of Authenticity. "Does your public image match your inner truth? We all act differently in different roles: such as employee, partner, or parent. But are you being true to yourself in those roles? If you're not sure, this seminar is for you. Learn the benefits of being authentic, how to display emotion more openly, and feel happier." This webcast will air at 2 p.m. on September 21. Can't make it live? All who register will receive a recording of the webcast a couple hours after it ends.
Or, browse Cigna's webcast library to watch previously recorded webcasts on "The Secrets of Happiness" or "Embracing Optimism." Both will leave you feeling a little lighter and ready to fill your life with more sunshine.
Spend a few minutes a day completing activities in the Happify app.
Happify is a no-cost program through SchoolCare/Cigna that "uses science-based activities and games designed to help you overcome negative thoughts, stress, and life's challenges." Happify fits into your busy schedule and is accessible anytime via an app on your mobile device or by logging in on your computer. With short games, activities, and quick prompts to set goals to help find more enjoyment in your life, you can spend just a couple minutes per day, or longer if you have the time, taking steps to increase your happiness.
To get started, login to myCigna and click on "Employee Assistance Program" under the Coverage tab. Scroll down to enroll in Happify under the "Behavioral Health Resources" section.
After you watch a webinar or complete a happiness track in Happify, login to your myCigna account and record them as self-reported Mental Well-Being activities for a $25 Good For You! Well-Being Program incentive. You can earn up to three Mental Well-Being incentives per quarter for a total of $300 per year.