The Pulse of
SchoolCare

, May 2023
Prioritize Preventive Care Even When You Are Tight on Time and Money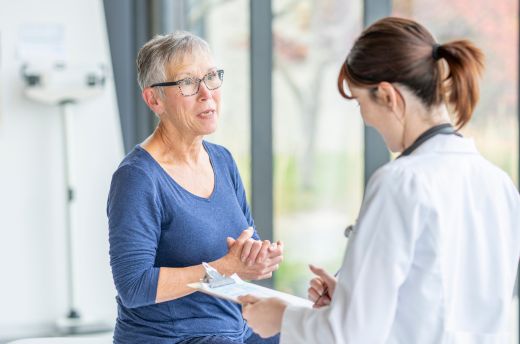 Published May 12, 2023
Are you up to date on your recommended cancer screenings? Have you had your annual physical? Is your vaccination schedule on track? When was the last time you saw your eye doctor or had a dental checkup? 
These critical components of your regular preventive care help keep you healthy, protected from illness and disease and are crucial to helping catch potential concerns in early stages. 
Each year, millions of Americans forgo regular preventive care for any number of reasons. Last year, only 48% of SchoolCare subscribers and covered spouses participated in their annual physical. 
It cannot be overstated how important it is for your overall health to keep up with this care annually. Don't wait for symptoms to force you to the doctor. Instead, be proactive and get your appointments scheduled today.  
If money or time concerns are holding you back, here are a couple things to consider.  
"Money is tight, I can't afford additional medical bills." 
We get it, the cost of everything is on the rise. However, your preventive care appointments are still available at no added cost for you. Your annual physical, the vaccine recommendations that come from it, your biometrics screening and certain cancer screens (I.e, mammogram, colonoscopy, cervical and prostate) are all covered in full. Could your appointment lead to additional appointments that require a copay? They could, but if a test result indicates something of concern, it's better to get it checked early when illness or disease is generally easier and less costly to treat.  
You can also earn Good For You! Well-Being program incentives for preventive care as well as biometric screenings, dental cleanings and annual vision screenings – up to a total of $500 (capped at $400 if you are a covered spouse.) They will automatically be applied to your incentives for the quarter in which your claim is processed provided you've completed your confidential online health assessment.* 
"I don't have the time." 
Taking the time today to keep up with your health can save time later that may be taken up by more appointments, not to mention time away from work and fun activities for treatment/recovery from illness. If finding the time during the day to make an in-person appointment, driving to and from the doctor's office, sitting in a waiting room, etc. feels impossible, consider scheduling your annual physical virtually on MDLive. You will meet a board-certified doctor via video chat from the comfort of your home. You will need to head to a local lab for bloodwork in advance of your virtual appointment, but those appointments are generally just a matter of a few minutes of your time and can often be scheduled early in the day. 
Your MDLive virtual physical also qualifies for Good For You! Well-Being incentives. Learn more about MDLive preventive and primary care here. 
*Your health assessment must be completed no later than May 31st to earn incentives for this plan year. Beginning June 1st, health assessment completion will be applied to 2023-24. Login to your myCigna account today and click on "Health Assessment" under the "Wellness" tab to get started.