The Pulse of
SchoolCare

, May 2023
These SchoolCare Partners are Here to Help You Reach Your Goals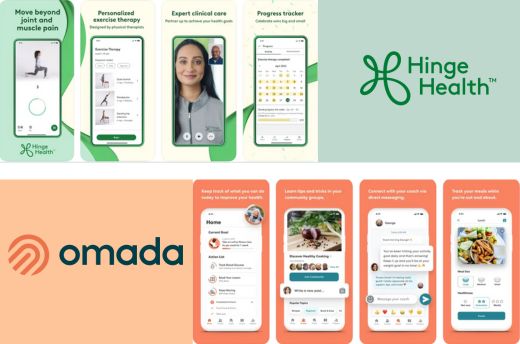 Published May 12, 2023
As spring winds down and summer is knocking on the door, you may be finding some renewed energy to tackle your health goals. If those goals include reducing persistent joint pain or getting your weight under control, a pair of SchoolCare partners is available to help.
Hinge Health is here to conquer joint pain
Hinge Health, SchoolCare's digital exercise therapy partner, offers programs to support back, knees, feet, ankles, pelvic health, and more. Hinge Health gives you the tools you need to conquer joint and muscle pain, recover from injuries, prepare for surgery, and stay healthy and pain free. Their programs are available to you and your eligible dependents at no cost. Plus, you can complete your customized care plan anywhere, any time. See how Hinge Health can help you.
Lose weight and feel better with help from Omada
Omada is a lifestyle change program that helps people lower their risk of diabetes, heart disease and hypertension and achieve better health. With the help of a personalized health coach, a digital smart scale, and a healthy eating plan, you can achieve weight loss goal without cutting out the foods you love or counting calories. You will also learn how to improve your health through better sleep and reduced stress. Omada is available to SchoolCare subscribers, covered spouses and eligible dependents 18 and older at no cost provided you meet certain eligibility criteria. Learn more about Omada.
Omada is also eligible for both subscribers and covered spouses to earn up to $350 in Good For You! Well-Being Program incentives for completing 16 weeks of the program ($100) and losing 5% of your body weight ($250).
Keep your eyes on your inbox in the coming days and weeks for more from these partners, or, if you are ready to get started today, click on the links above.