Schedule Your Preventive Care Today for Better Health Tomorrow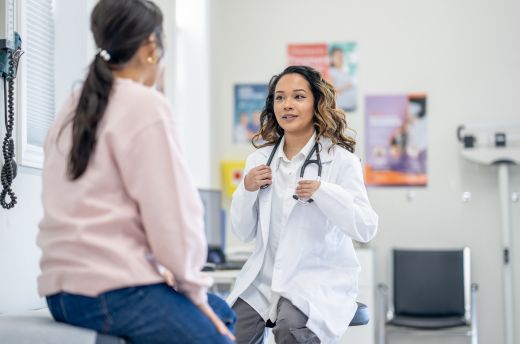 Published August 24, 2023
Summer pop quiz! True or false? If you aren't feeling ill and are generally a healthy person, it isn't important to see your doctor for an annual physical.
False. Even if you feel too busy to deal with preventive care, the best time to protect your health is before you become ill. Time spent now on preventive care can be less time spent down the road on illness.
With SchoolCare, your annual physical, certain recommended cancer screenings, annual vision exam and vaccinations (including flu and COVID-19) are covered at no additional cost to you. If you have dental insurance through SchoolCare your annual exam is also covered.
If you haven't scheduled your annual physical with your primary care provider (PCP) or other preventive exams, call your providers today to get your preventive care started for the year. Keep in mind, your annual exams must be at least 12 months apart with each provider.
Finding a primary care provider
If you do not have a PCP, use Cigna's "Find Care and Costs" directory at mycigna.com or in the myCigna app to find a provider who is accepting new patients.
Finding a local PCP and building a relationship with them is convenient for times in which an in-person appointment is necessary, however, you also have virtual primary care options as a SchoolCare/Cigna medical plan participant.
Schedule your annual physical with a virtual provider
Whether you don't have a primary care provider, or if you're simply trying to schedule a physical sooner than your provider's schedule allows, consider virtual primary care.
With virtual care you can:
Get scheduled sooner than an in-person provider and at hours outside a normal doctor's office
Elect to see the same provider for each appointment or switch it up with the flexibility to change providers at any time
Be seen for same cost or less than seeing an in-person provider (preventive care remains no cost)
Attend your appointment from the comfort of home, cutting back on driving and time spent in the waiting room
Earn cash for your no-cost preventive care
Want to earn up to $250 in Good For You! Well-Being Program incentives for your preventive care? You can earn $50 each for the following services (up to four):
Physical exam
OB/GYN appointment
Colonoscopy
Mammogram

Prostate screening
Cervical cancer screening
Flu shot
Preventive incentives are automatically awarded in your myCigna account once you've completed your annual health assessment. Just attend your appointment any time in the plan year and your incentive will be reflected in your account within a few weeks of your claim being processed.
Earn an additional $25 each for self-reporting your annual eye exam and dental check up (even if you don't have dental insurance through SchoolCare.)