The Pulse of
SchoolCare

, May 2021
FSA v. HRA - Tools to manage out-of-pocket health costs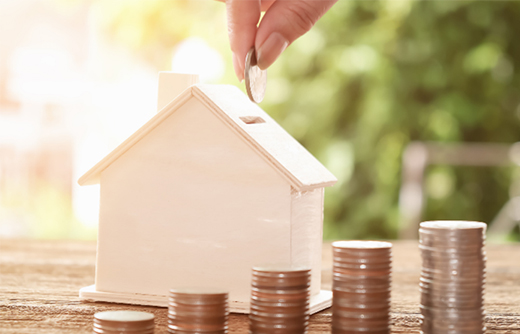 Published May 4, 2021
When it comes to managing out-of-pocket health care costs, understanding the tools available to you is key. Flexible Spending Accounts and Health Reimbursement Accounts are both great options to help pay for planned health expenses.
Health Reimbursement Account (HRA)
An HRA is funds in an account that your health plan or employer owns and contributes to. HRAs are available to employees on the SchoolCare/Cigna Yellow Plan with Choice Fund. The Choice Fund is an embedded HRA. When activated, it provides $1,000 for a single plan and $2,000 for a 2-person or family plan. This fund helps cover the first portion of services that apply to your deductible. To activate funding of the HRA, subscribers must complete an annual Health Assessment at myCigna.com. Click here for more details.
Note: On the SchoolCare/Cigna Yellow Plan with Choice Fund plan? Check with your employer to see what benefit options are available to you.
Flexible Spending Account (FSA)
An FSA is a great cost savings tool to help pay for out-of-pocket eligible medical, dental, vision and hearing expenses using pre-tax dollars. If your employer offers an FSA option, here are some advantages of enrolling this plan year:
Increase your spendable income by reducing the amount you pay in taxes
Easily budget the cost of planned yearly health care expenses
The full elected funds are available on the 1st day of the plan year
Use your FSA benefit on eligible dependent expenses
Learn more about the FSA benefit.
Not sure which is best for you? Here is a quick comparison chart that includes a Health Savings Account (HSA) for those on a high deductible health plan such as the SchoolCare/Cigna Orange Plan: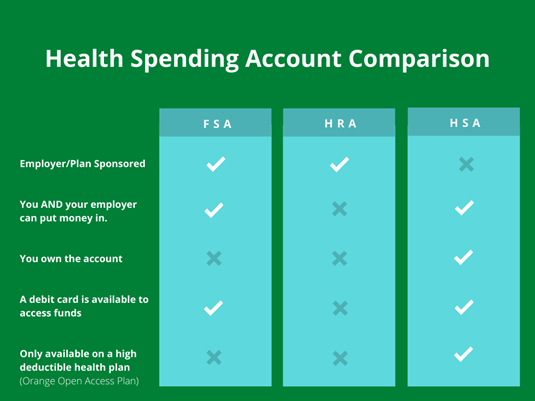 As open enrollment season continues, don't forget to consult with your employer to see what options are available to you. Visit your group specific enrollment materials page to review more benefit options.